Our Apartments
Our small residence is in Lacona, locality on the south coast of Elba inside the National Park of the Tuscan Archipelago.
Only 50 mt from the beautiful white sand of Lacona beach, considered one of the island's attractions for its beauty, residence Lorella guarantees a unique comfort for the holidays you long for.
Using a convenient internal road, you are only a few steps away from the beach, provided with every type of facility, where you can spend many pleasant hours in total relax.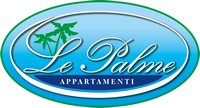 Le Palme

Complex located at 80 meters from the beach and includes every type of apartment: bedsit, two-roomed flats, three-roomed flats.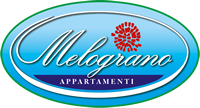 Melograno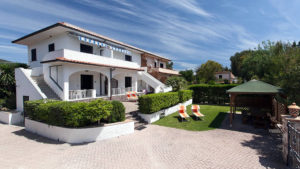 Complex located at 50 meters from the beach. It includes two-roomed flats, arranged on two floors.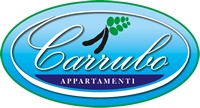 Carrubo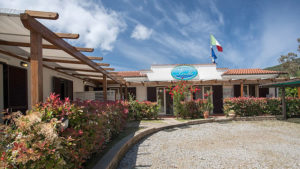 A complex located 80 metres from the beach. Includes 4 brand new two-room apartments.
The Mazzarri family
Residence Lorella is run by the Mazzarri/Bolano family, always glad to establish with clients more than a merely professional relation. Our clients are first friends and then clients. To create this pleasant climate of friendship and vacation, we often organize dinners and various activities with our clients.
We are always available to provide all the required information to help our guests have a pleasant holiday: the best beaches, panoramic walks, enchanting villages. This is possible thanks to our great experience and acquaintance of the territory, as we have been "Elbans" for generations.
For scuba diving lovers, it will be a pleasure to meet Renzo, the head of the family, who has been for 3 times in a row World Champion of "breath-held scuba fishing", and will be delighted to give you advice on the wonderful depths of Elba.